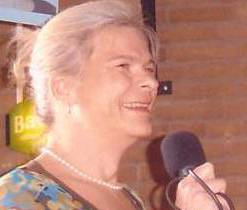 Welcome to my homepage. On the left-hand side of my pages are buttons, which can be used to switch between several subjects.
With the top two buttons you can select a language.


Nowadays my Diary is the main course on this site, but don't forget there's much more in here!

Under the button Theatre you can find something about my theatre experience. I have only recently started an English version of this...

On my Acorn page, you can read what an Acorn computer is and why those are no longer being made. Unfortunately.

The page links is my uncensored collection of bookmarks, which has been growing and growing for years. I made it for myself, but it turns out to be very popular.

Under Games you can find the Acorn game and TTT. A little simple, but fun anyway.

Of course my resume is on this site too: The story of my education and my work.

I was doing datacomms fifteen years ago already. At a speed of 300 baud and on a computer with 64kilo byte RAM and 800kilo byte of diskspace! Those were the days... My BBCBBS emulation shows what that looked like.

All reactions, remarks, tips and corrections are welcome. Let me know by email.

Thank you for visiting, hope to see you again!